Aloha!! The whales have returned to Molokai.
Whale Watching is now available in December!!

Whale Watching (January - March):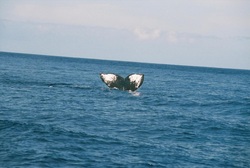 Molokai Whale Watching. You will see the Humpback whale's blowing and breaching, tail slapping and singing, and tending their young--right before your eyes! We will guarantee you see a whale from Jan. 15 - Mar. 31st!!! See the great pictures by selecting Whales above. Bottled Water is provided. Must have a minimum of 2 people. $75.00 pp Children 12 & under are $60 each with 2 adults. Departs at 7:30 am. Max of 6 pp per boat. Includes: Free Coffee & Molokai Souvenir

---
SNUBA & Snorkeling: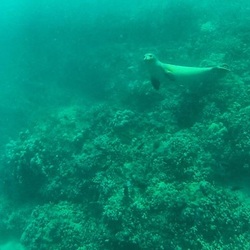 Hawaiian Monk Seal we saw while snorkeling!
Molokai Snorkel & SNUBA in clear, reef snorkel in sparkling blue waters where you can see the bottom of the ocean. We take you to areas about 20 feet deep. You can see all the way to the bottom sand; it is that clear. Hookah Max (SNUBA) enables 2 people to dive simultaneously to 30 feet without tanks or certification. Hookah Max allows you to remain below the surface for long periods of time so you can explore. Free Bottled Water provided. We provide snorkeling gear. Tour departs at 7:30 am or later if weather permitting. Enjoy Molokai Snorkeling & Snuba with a Molokai company.
Let us take you to the largest fringing reefs in the U.S., located off the south coast of Molokai. We moor the boat while you snuba and snorkel. You may see sea life, like the Hawaiian Monk Seal pictured above. He was right under our boat. SNUBA & Snorkeling is $75 per person while children 10 & under are $60 each with 2 adults. Never more than 6 people per tour. Enjoy your experience with a very small groups of 6 or less per boat. All pictures are from our Molokai snorkeling. Includes Free Coffee & Molokai Souvenir

---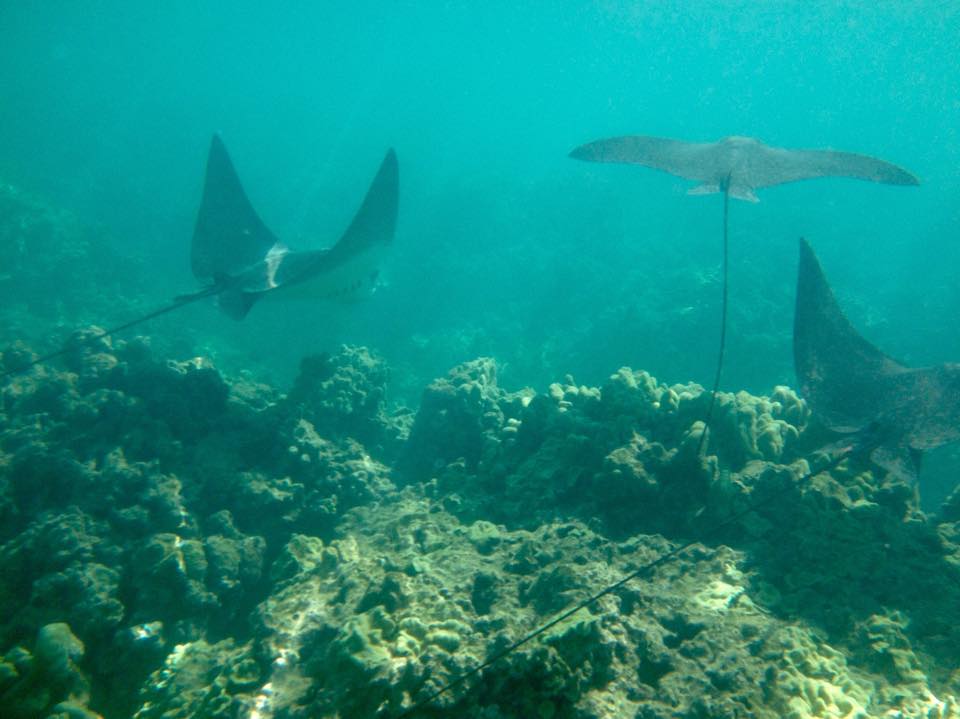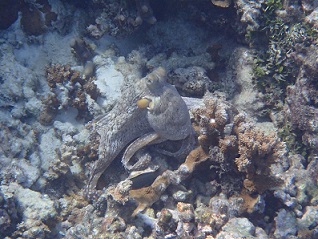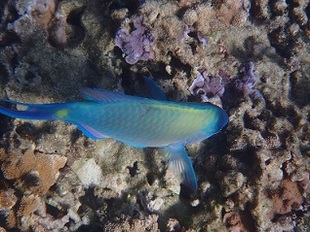 ---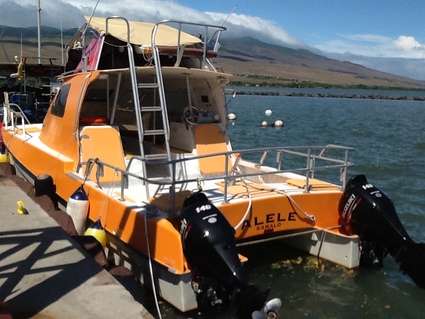 Molokai Deep Sea Fishing: Let us take you out to the buoy's for the big fish on the
Alele
!! Half day fishing - $625. Leaves at 5:30am. Fishing poles & bottled water included. Fish on Molokai with a local Molokai fishing company. Maximum 4-6- Includes: Free Coffee & Molokai Souvenir
Molokai Troll Fishing: Troll up and down the south coast for 4 hours aboard the
Alele
!! Leaves at 6:30 am. Fishing poles & bottled water furnished. Cost is $500 for the the entire boat. Includes: Free Coffee & Molokai Souvenir
Mountain Cultural Tour: The Mountain Cultural Tour is a with a local guide to view the sandlewood pit, queen's tub, old prison, waterfall and other beautiful sites in the Molokai forest also see the fishponds and petroglyphs; lasts 6 hours with lunch provided. Maximum of 4 people per tour. Cost is $160 pp for 1st & 2nd person and $100 pp for 3rd & 4th persons. Child 3rd and 4th are $75 ea. Maximum 4 adults & 2 children. Read Trisha's
blog
about our Mountain Cultural Tour
here
.
Includes: Free Coffee & Molokai Souvenir
Standup Paddleboarding: Try your skills at standup paddleboarding on Molokai. A local Molokai expert will assist you with a quick lesson and off you go. If you are experienced, we will drop you off and pick you up several miles downwind. We provide the boards. Recommended for people 12 and older. Cost: $65pp for beginners for 1.5 hours; $75 pp for unaccompanied downwind paddling. Leave at 7:30 am. Includes Molokai Souvenir
Day Cruise down the South Coast or Sunset Cruise or Wedding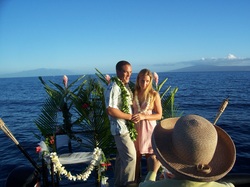 Get married on the Manu Ele'ele. Includes Leis, Decorations, Champaigne, Pupu's, Marriage License, and Minister. Weddings leave at 5:30pm and return at 7pm. Maximum 6 people. Cost = $1495.00.
Includes: Free Coffee & Molokai Souvenir

Can arrange Molokai Weddings on land too!

Take an intimate boat ride along the coast of Molokai, weather permitting. We leave about 4:30pm and return at 7:30pm (slightly earlier departure in the winter) or a day cruise. Learn about the cultural of our island with our beautiful sunsets. A Molokai Tour is the way to go!! The sunsets are awesome! We provide Pupu's (local snacks) & Water. You are invited to BYOB, relax and enjoy the tranquility while watching the gorgeous sunset. Party of 6 = $85 each, Party of 5 = $100/each, Party of 4 = $130/each, Party of 2 = $230/each. BYOB. Includes Molokai Souvenir



---
Moloka'i Best Snorkeling, Fishing, Snuba & Mountain Tours